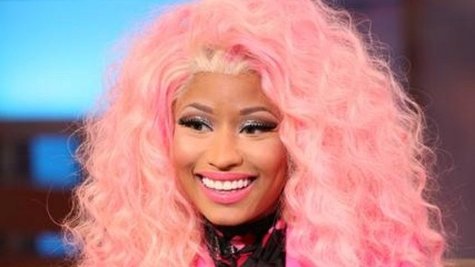 Newly-minted American Idol judge Nicki Minaj says that despite reports of tension between her and fellow judge Mariah Carey, things are fine between them. She blames their much-publicized on-set spat on "passion."
Appearing on Tuesday's Good Morning America , Nicki explained, "We're passionate on the set. And sometimes when you're a passionate woman, sometimes it kind of ruffles other woman's feathers." But she says she has no plans to tone down her style, adding, "I'm going to continue to be Nicki Minaj."
As for her feelings about Mariah, Nicki told GMA , "She's been one of my favorite artists of all time since I can remember. So it's weird that everything was blown up like that. It didn't make me happy at all because she knows how much I adore her."
Speaking about her style of judging, Nicki says she's not Simon Cowell, but she's not Paula Abdul , either. "I've said before I want them to leave with the truth because I feel like the truth has always fueled me to get better," Nicki explained. "Sometimes that criticism helps in order for you to go and perfect your craft."
Nicki's Pink Friday: Roman Reloaded -- The Re-Up is now in stores, while the new season of American Idol is set to premiere on Jan. 16 on Fox.
Copyright 2012 ABC News Radio