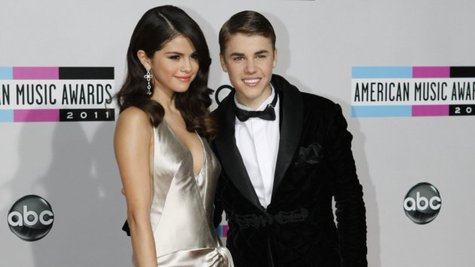 A potential reconciliation between Justin Bieber and Selena Gomez may have hit a major snag on Friday night.
Us Weekly reports the two had a major argument while attempting to dine at a Japanese restaurant in Encino, California, on Friday. The magazine's source says, "They had just sat down and didn't order when they started to fight. Ten minutes later, they stormed out without speaking and she drove off in her car."
According to the magazine, Justin was "swearing and yelling" after Selena left. He then went to her home, but was denied entrance into her gated driveway. Realizing he was being photographed, a source says, he began "swearing and yelling and lost his temper."
On Saturday night, Selena was seen at a Los Angeles eatery with her friend Taylor Swift , according to People magazine. A source says, "Taylor was very protective of Selena and escorted her to and from the car."
Copyright 2012 ABC News Radio