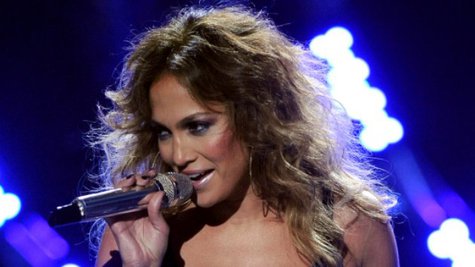 Friday night, Entertainment Tonight will unveil its "Hollywood Power List," which it will feature all next week. The first installment focuses on the most influential women in showbiz, and among those making the list are Katy Perry , Britney Spears , Taylor Swift , Nicki Minaj and Jennifer Lopez .
In the segment, these ladies tell Entertainment Tonight when they first realized they were famous, talk about their proudest career moments, reveal the hardest decisions they've had to make this year, and dish on the best advice they ever received.
For example, Britney tells ET that she knew she was famous the first time she ever heard "...Baby One More Time" on the radio." Her best advice, she says, has been to be "true to herself and do what she loves." Jennifer Lopez says her best advice came from her mom, and it was this: "You better toughen up if you're going to be in that business." Adds J-Lo, "She was right. You gotta be tough."
As for Taylor Swift, she says the best advice she ever got was "to be kind to people, no matter how bad of a day you're having." Her proudest moment, she says, was receiving a standing ovation at the Grammy Awards after performing "Mean," only a few years after she'd received heavy criticism for her duet with Stevie Nicks on another Grammy telecast.
Copyright 2012 ABC News Radio