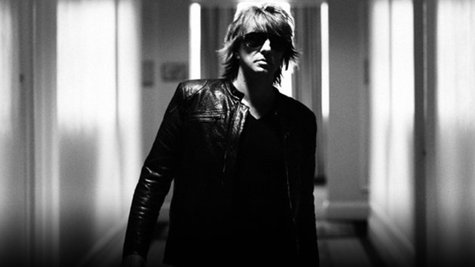 Richie Sambora will perform as the house band for CBS' The Late Late Show with Craig Ferguson next month.
The Bon Jovi guitarist will appear on the show during the week of December 3. Sambora will be performing tracks from his third solo album, Aftermath of the Lowdown .
CBS has revealed that during a pre-recorded cold open for the show set to air this Friday, host Craig Ferguson says to Sambora, "I thought it would be great if you could be the house band on the show, but not necessarily play the guitar. Just you naked, playing a harp."
Sambora joined in with, "You know what? I really love you. I really love your show and everything. I'm not going to be naked playing a harp. But I tell you what, if you want me to be in the house band, as long as you let me play a couple of my songs, I'm going to be good with that."
Ferguson joked, "I don't speak rock and roll!" adding, "Yes, of course."
Sambora's Aftermath of the Lowdown was released in September.
Copyright 2012 ABC News Radio