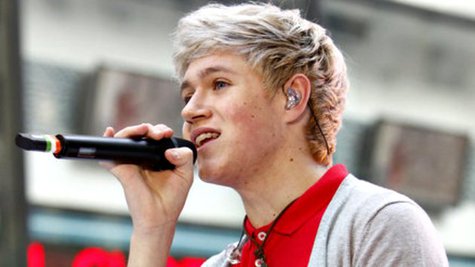 One guy in One Direction loves Taylor Swift -- but not in a dating way.
After making an appearance on The X Factor 's top 13 show last week, Niall Horan took some press questions backstage and was asked what his favorite song of 2012 might be. According to Zap2It.com , Horan quickly came up with Taylor Swift's "We Are Never Ever Getting Back Together." This prompted the journalist to ask whether Niall would ever want to "get together" with Taylor? Horan's answer was short but not terribly sweet: "Nope."
Too bad; Taylor Swift is currently single, having ended her relationship with Conor Kennedy a while ago, according to People magazine .
Could Niall Horan's quick response to that question have anything to do with the rumor that he's dating current X Factor judge Demi Lovato ? Impossible to tell, because the press at this Q&A event were forbidden from asking anything about Lovato.
Copyright 2012 ABC News Radio