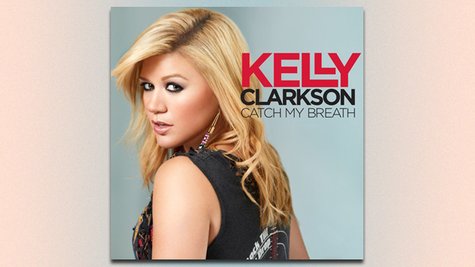 Kelly Clarkson's video for her new single, "Catch My Breath," is now available for viewing on Vevo.com .
The clip, full of impressionistic imagery, features Kelly wearing a long black gown with a cut-out bodice, accessorized with heavy silver rings. She's standing on a reflective, watery surface. As she sings, there are shots of water rippling, water droplets, and what looks like roses or pink clouds undulating and unfolding across the screen.
Later on, Kelly is shown wearing a black, long-sleeved top, staring at water droplets in slow-mo; the effect makes it look like she's underwater. At the end of the clip, the water on which she's standing appears to be turning into flames; we also see her singing while surrounded by swirling clouds, buffeted by winds that are whipping her hair back and forth.
"Catch My Breath" is one of several new songs included on Kelly's forthcoming greatest hits CD, Chapter 1.
Copyright 2012 ABC News Radio