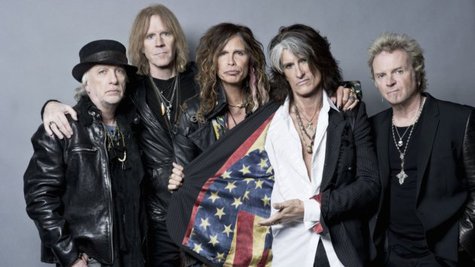 Steven Tyler enticed his former American Idol pals Ryan Seacrest and Randy Jackson to join Aerosmith on stage for a jam session on Thursday night.
The band was playing at the Chesapeake Energy Arena in Oklahoma City when Tyler announced to the audience, "Ryan Seacrest is in the house!"
Jackson was comfortable playing bass with Tyler and the boys, having gained his rock credentials as a former member of Journey . Seacrest also made an appearance on stage during a cover of The Beatles ' "Come Together."
Seacrest and Jackson were taping segments for Idol , which debuts in January. Tyler and Aerosmith is on the road promoting its 15th studio album, Music from Another Dimension!
Copyright 2012 ABC News Radio