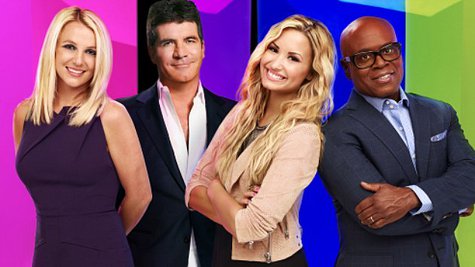 Jason Brock , a protégé of L.A. Reid , was eliminated from The X Factor on Thursday night. He had fallen into the bottom two along with CeCe Frey , who is mentored by Demi Lovato .
Both were given the opportunity to perform for the judges before the panel decided which contestant should go home. CeCe sang "You Haven't Seen The Last of Me," a tune by Cher from her film Burlesque , and Jason covered Bonnie Tyler 's "Total Eclipse of the Heart."
Demi and Simon Cowell both voted to send home Brock, while L.A. and Britney Spears opted for CeCe. As a tiebreaker, the contestant with the lowest number of viewers' votes was dismissed -- that was Jason.
In an unusual twist for a reality show, The X Factor revealed how all of the acts ranked according to the number of votes they received. CeCe ranked 12th, ahead of only Jason. Tate Stevens was the most popular act, followed by Carly Rose Sonenclar .
The results show welcomed as its musical guest the British boy band One Direction , a product of the U.K. version of The X Factor . They performed two songs: "Live While We're Young" and "Little Things."
During the broadcast, a new ending to One Direction's Pepsi commercial with NFL quarterback Drew Brees made its debut. In the original conclusion that you're familiar with, Brees joins the group. In the new version, the One Direction members become football players –- not very good ones, at that.
The X Factor returns to Fox on Wednesday, November 14 at 8 p.m. Eastern time.
Copyright 2012 ABC News Radio