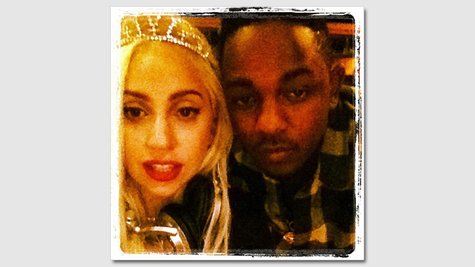 You may remember that Lady Gaga revealed last summer that she'd collaborated with rapper Kendrick Lamar . She didn't make the cut for his new album, good kid, m.A.A.d city , but Gaga has just released one of the tracks on which they worked: a new mix of his song "Bitch, Don't Kill My Vibe."
Gaga is heard at the start of the track singing, "I am a sinner who's probably going to sin again. Lord forgive me," before eventually repeating the song's title song over and over.
Gaga discussed the song in a tweet to fans, writing, "We feel bad about killing your vibe, so here's the demo you never got to hear. And the chillun in Rio, and backstage in Colombia." She's currently on tour in South America.
Gaga and Kendrick also worked on a tune called "Partynauseous," which has yet to see the light of day.
Copyright 2012 ABC News Radio