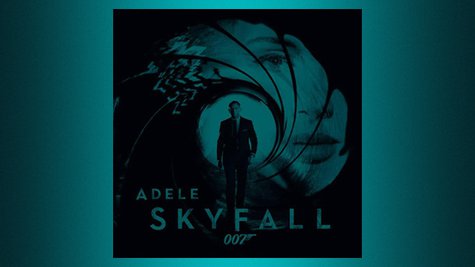 The new James Bond movie Skyfall hits theaters Friday, and in the opening sequence, moviegoers will of course hear Adele's haunting theme, "Skyfall." The song is popular, but it hasn't topped the charts yet. In fact, the only James Bond theme ever to reach #1 in the U.S. has been Duran Duran's "A View to a Kill" in 1985, from the movie of the same name.
So what does Duran Duran -- whose lead singer Simon LeBon is a friend of Adele's -- think of "Skyfall?" Bass player John Taylor , who was responsible for hooking up Duran Duran with the James Bond folks back in 1985, thinks the song is great.
"I like it. I think they got it right," he tells ABC News Radio. "I think it ticks all the boxes. I think the sound...she's got that drama, that old-school drama, and I think they got the sound of the track just right. I thought, 'Ooh, I'd like to hear more songs like this on the radio, actually.' Maybe it'll influence more contemporary music."
Overall, being involved in a James Bond theme is something any artist can be proud of, says John.
"That was a very satisfying experience, seeing the titles roll in that film," he says. "Even though it's not my favorite of the Bond films. But is there anybody who doesn't love James Bond? So to be a part of it was very significant."
One reason that "A View to a Kill" hit #1 was that in 1985, Duran Duran were one of THE biggest groups in the world, and certainly the #1 teen heartthrobs worldwide. In fact, you could say that they were the One Direction of their day. So what sort of advice can Duran Duran offer the boys in One Direction? How can they stay on top as the years pass? John Taylor says it's all about reinvention, noting that because 1D is a vocal group, it's relatively easy to do.
"One thing they can do, is they can freshen up their sound, you know, like Madonna does," Taylor tells ABC News Radio. "They're not tied to a particular bass player, a particular drummer -- you know, they can change the sound as long as they keep the sound of the voices. And that's quite an asset, actually."
Check back in 2042 to see if One Direction can follow Duran Duran's lead and remain popular.
Copyright 2012 ABC News Radio