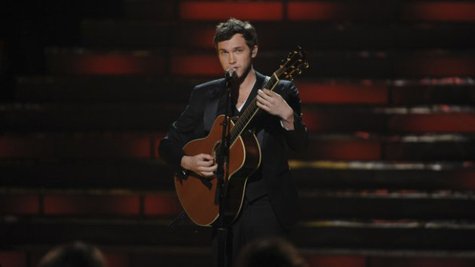 While Phillip Phillips has been riding high on the success of his single "Home," his family back home as been struggling, and they're even being forced to sell their pawn shop -- at least according to TMZ .
TMZ reports that the Albany, Georgia pawn shop, which was featured prominently on American Idol, is going on the auction block December 1 because the Phillips family can't afford to keep it open anymore. Sources tell TMZ that Phillip's dad needs to use the profits to cover the family's mounting debt. Sources all tell TMZ that Phillip's family has asked him for financial help multiple times, but he hasn't come across.
Cornered by TMZ on video at an airport , and asked why he wouldn't help his family out, Phillip laughed, said he had "no comment," and then added, "I love my family. That's why I was just there with them." He then tried to change the subject by attempting to convince the TMZ cameraman to buy his upcoming debut album.
Copyright 2012 ABC News Radio
Unfortunately your browser does not support IFrames.