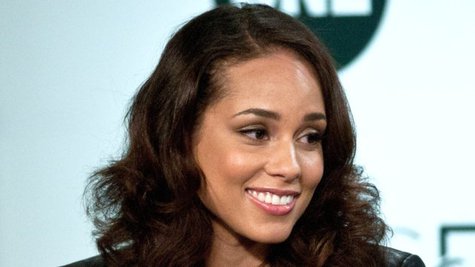 If you won 14 Grammys, you'd probably have them strewn all over your house, on your coffee table, your mantlepiece, in the bathroom...everywhere, right? Well, Alicia Keys doesn't roll like that. She keeps her Grammy Awards hidden away in a box in her closet -- because she thinks it'd be "weird" to display them.
Speaking to Details magazine, Alicia says of her 14 statuettes, "I just haven't found the right place for them, I guess. Like, they can't be in a bathroom -- that is just wrong. They can't be in the main living area, 'cause that's way too self-serving...I mean, I'm proud of them, don't get me wrong. I just feel weird about hanging them [up]."
She adds, "Maybe I can hang them on top of somewhere that you can't quite see but gets dusted once in a while."
The magazine also asks Alicia if she's ever Googled herself and found out something she didn't know about herself. "I have a love-hate relationship with Google," she replies. "There's so much wrong, nonfactual sh** that you see, you could spend your whole day being angry and trying to figure out who the hell said that."
She adds, "I've read many times that I've had illegitimate fathers. The most funny one was Clive Davis ." Clive Davis is the record executive who signed her to her first record deal.
Copyright 2012 ABC News Radio