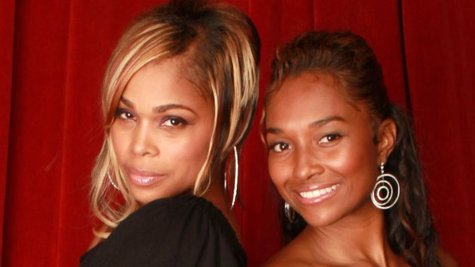 Plans for a new TLC album are in the works, a little more than ten years after Lisa "Left Eye" Lopes lost her life in a car wreck while filming a documentary in Honduras. The girl group's last album, 3D , was released in October 2002, just months after Lisa's death.
Surviving members, Rozonda "Chilli" Thomas and Tionne "T-Boz" Watkins , confirmed news of a new project on Saturday at Britain's MOBO Awards in Liverpool, England, according to the BBC . The annual awards show honoring the U.K.'s best urban acts presented TLC with the MOBO Award for Outstanding Contribution to Music.
T-Boz says that TLC is "going to still sound like TLC," adding that "we've always grown throughout the years and have always had our own sound. That's what works for us and we don't have to worry about anybody else."
That philosophy has paid off for the group, which has won four Grammy Awards, including Best R&B Album for their 1994 album CrazySexyCool . According to the BBC, T-Boz says that when growing, and doing what works for them stops working "maybe we'll hang up the towel."
For now though, T-Boz says, "We have to get into the studio and start feeling how we feel. You have to find yourself first and then you find the path and then you have an album before you know it."
Formed in 1991, TLC has celebrated more than 20 years in the music business. The remaining members of the trio have plans for a tour and television biopic. According to BBC, Chilli and T-Boz are executive producers of the biopic, and will soon cast actresses to play the lead roles. Earlier this year, there was talk of incorporating Left Eye in live performances by way of a hologram.
Copyright 2012 ABC News Radio