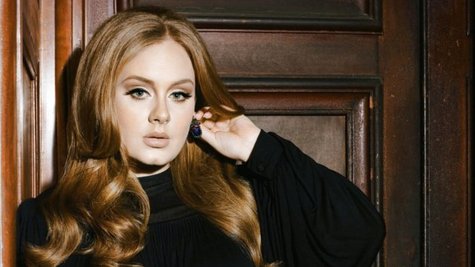 Is Adele about to become neighbors with Prince William 's sister-in-law?
The British paper The Sun reports that the new mother and her boyfriend Simon Konecki have purchased a new home in London's trendy Notting Hill area. The paper claims that the five-bedroom home cost the couple nearly nine million bucks, and is in the same neighborhood as pop star Kylie Minogue and Pippa Middleton , sister of Kate Middleton, Duchess of Cambridge and Prince William's wife.
Meanwhile, there are reports that Adele still hasn't chosen a name for her new son, even though he was born last month. The British paper The Daily Star quoted British TV personality Alan Carr , a friend of Adele's, as saying of the new baby, "He's beautiful. Absolutely beautiful. I saw him on Wednesday. But I need to find out what his name is before I can get a gift -- you can't sign a gift 'To X' now, can you?"
Carr was also quoted as saying, "He is lovely, ­really lovely -- a beautiful boy and the two of them are getting on brilliantly. Really great."
Copyright 2012 ABC News Radio