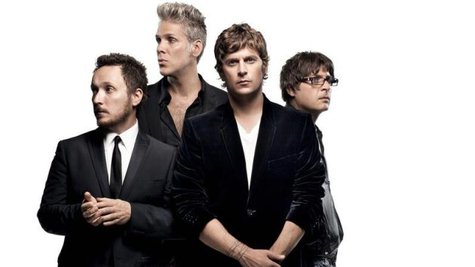 Matchbox Twenty has unveiled the official video for "Overjoyed," a ballad from their current album North.
In the clip, the band is seen playing at a fair, as frontman Rob Thomas sings about the type of love that lasts generations, promising "I will tell you secrets/God only knows/ I cannot overstate it/ I will be overjoyed."
Switching from black-and-white to color, the touching video follows one couple, Sam and Lucy, through different time periods, from the '50s to the present, with the fair as the common connection. We see them in different time periods and wearing different fashions, enjoying rides like bumper cars and the merry-go-round, goofing around in the hall of mirrors, posing in a photo booth and trying their luck at the games of skill.
At the end of the video, Sam and Lucy are elderly, but still together and in love, admiring a wall full of photos that they've had taken at the fair seemingly every year since they first had a date there more than fifty years ago.
Copyright 2012 ABC News Radio