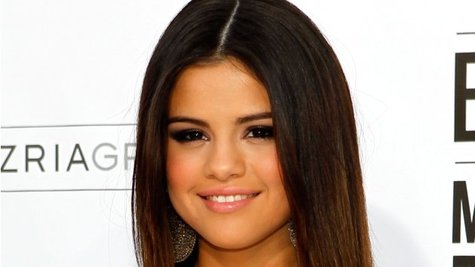 Selena Gomez has been named one of Glamour magazine's Women of the Year, and in the mag's new issue , she opens up about how she's grown as a woman, and how she maintains her relationships with not only her boyfriend Justin Bieber , but also her buddy Taylor Swift .

Asked to compare herself at 15 to where she is now, at age 20, Selena tells Glamour, "I was so scared and so shy back then. I mean, I grew up in one of the biggest high schools in the world, and that's the Disney Channel. Everybody was falling in love with each other or not liking each other, and it was exhausting...and I was the shy one in the corner."
So how is she different now? "Now I'm so opinionated, and I don't have time for the cattiness," says Selena. "I have good people around me, and I'm glad I'm at the place I'm in. I wish I was there back then."
Speaking about keeping connected with both Justin and Taylor when they all have such busy lives, Selena says they text constantly. "I actually did talk to Taylor last week," she says. "And we were like, 'I don't even remember the last time I saw you,' which is really unfortunate. But if it gets too dire, I fly to Taylor or I fly home or I fly to Justin."
Selena also says that she "adores" Justin's fans, even though early on in their relationship, some of them targeted her with death threats and hate speech. "I would never, ever want to disrespect them," she explains. "You know, I get it: I was obsessed with Jesse McCartney growing up! He was my world. My high school crush. So I respect it, and if anything, I admire it."
As for the haters, Selena says, "If I had let all of the negative stuff affect me, I don't think I would be satisfied with the person I am now....My mom always told me, 'Just turn the other cheek and keep moving forward.' That's something I've always done, and now I look back and I have no regrets."
Copyright 2012 ABC News Radio