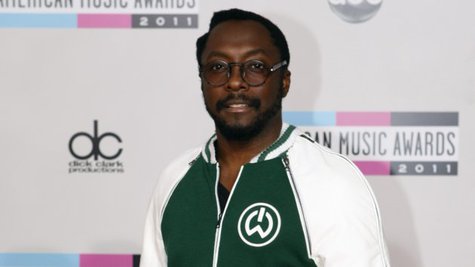 If you thought it would be tough for Will.i.am to match the star power of his single "T.H.E. (The Hardest Ever)" -- which featured Jennifer Lopez and Mick Jagge r -- think again. Turns out Will.i.am's upcoming solo album #willpower will be a veritable circus of big-name guests.
The head Black Eyed Pea told England's Capital FM that the disc will feature a song he did with Alicia Keys , as well as a track he did with Britney Spears that he calls "really crazy." He also says that he and Shakira are working on a track for the project, and Nicole Scherzinger, LMFAO, Busta Rhymes and Swizz Beatz pop up as well. And that's not all: "I got a whole other bunch of collaborations," Will added.
As for the album itself, Will says that it will be full of "uplifting songs" that will provide "encouragement for those that need it." " #willpower is just a reminder to myself of staying consistent with the dream; keeping the dream alive," he explained.
Copyright 2012 ABC News Radio