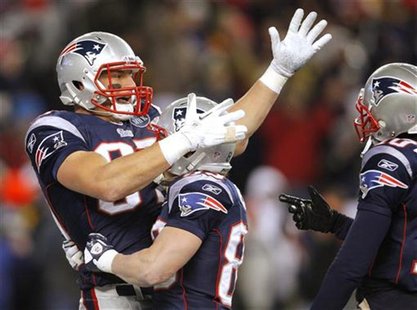 By Simon Evans
INDIANAPOLIS (Reuters) - The New England Patriots made a surprise roster change on the eve of their Super Bowl clash with the New York Giants, releasing wide-receiver Tiquan Underwood.
The Patriots announced they were taking Underwood off their 53-man roster and activating defensive end Alex Silvestro, from their practice squad.
In a brief statement, New England gave no reason for the decision to cut Underwood, who was also a special teams player, less than 24 hours before the biggest game in American sport.
Underwood had played in five games for the Patriots this season while Silvestro featured only in the December 24 game against Miami.
The move, which was denounced by some U.S. media outlets as cold with the game so close, would give head coach Bill Belichick greater depth in defense and may increase the chances of Chad Ochocinco being actived as the fifth wide receiver.
(Editing by Julian Linden)