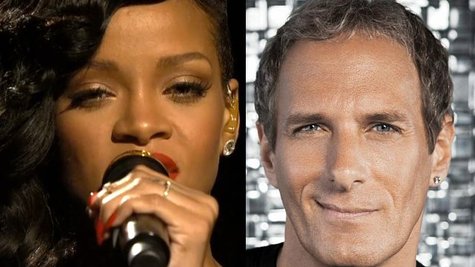 The day after Christmas, Rihanna tweeted a picture of pop crooner Michael Bolton , along with the message , "This man will forever be a legend in my eyes." But imagine her surprise on Sunday when Michael himself sent her a tweet in response, telling her how much he loves her .
Michael wrote , "@ rihanna Ur a truly powerful artist with a distinct voice that I love, and the rare kind who will have a great long career. Your fan, Mb." Rihanna could barely contain her excitement, tweeting in response, "My heart fell to the floor!" adding the hashtags " #1love " and "biggest fan."
Does this mean a duet between the two artists could happen someday? Well, Michael teaming up with a young superstar pop diva isn't as strange an idea as you might think. On his 2009 album One World One Love, Bolton recorded a duet with Lady Gaga called "Murder My Heart."
Copyright 2012 ABC News Radio