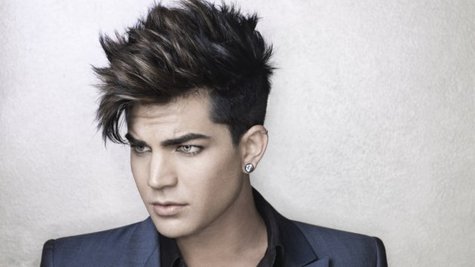 If Adam Lambert decides he no longer wants to sing for his day job, he might consider becoming an entertainment critic. On Sunday, the former American Idol contestant took to Twitter to critique some of the singing in the movie musical Les Miserables .
As Adam explained in his initial tweet , "Les Mis: Visually impressive w great Emotional performances. But the score suffered massively with great actors PRETENDING to be singers." The singer commented that while, "I do think it was cool they were singing live... with that cast, they should have studio recorded and sweetened the vocals."
Adam says he was driven to distraction by the vocals and questioned , "why not cast actors who could actually sound good?" Though some may consider his criticism tough, Adam insisted , "Sorry for being so harsh but it's so True!"
Adam did give high marks to Anne Hathaway as Fantine along with Helena Bonham Carter and Sasha Baron Cohen as the corrupt innkeepers Monsieur and Madame Thénardier. Sames goes for Aaron Tvei as Enjolras and Samantha Barks , who plays Éponine. As for the performances of Hugh Jackman , Russell Crowe , and Amanda Seyfried , Adam stayed silent. Wonder if Adam knows Jackman's breakout role was starring in the musical Oklahoma! in London, and that he won a Tony award in 2004 for starring in the Broadway musical The Boy from Oz .
It's not that Adam's against all musicals that were later turned into films. " Dreamgirls was good," he tweeted about the 2006 musical drama starring fellow Idol alum Jennifer Hudson .
Copyright 2012 ABC News Radio