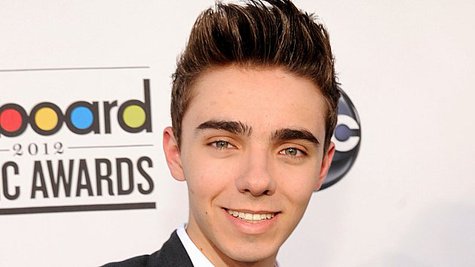 Nathan Sykes of The Wanted wants the family of slain Sandy Hook Elementary school teacher Victoria Soto to know how inspiring her life was. He's reached out via Twitter to Victoria's sister Carlee, a big fan of the group.
Victoria Soto, Carlee's sister, helped save her students during the Newtown, Connecticut massacre by hiding them in a closet, and by putting herself between them and the shooter.
Nathan sent a birthday message to Carlee, tweeting , "Sending all my love to @ ICarlee23 for your birthday! You, Vicki and your family are such an inspiration. Hope you have a lovely day :) xx."
Then, Nathan added, "Next time we are in NYC I have arranged for you to come and hang out with us if you are up for that? Would be lovely to see ya xx."
A thrilled Carlee responded, "I think I just died A little reading this tweet. I would love to meet you whenever your [sic] in NY. Thank you so much."
Nathan replied , "awesome! Will be in touch and let ya know when we are next in NYC :) much love xx."
Copyright 2012 ABC News Radio