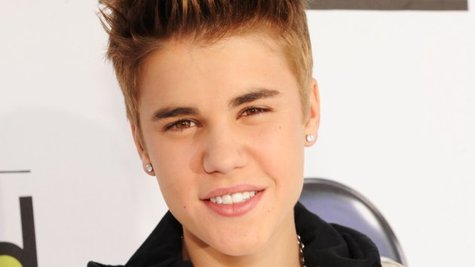 Justin Bieber 's career was hotter than ever in 2012, with a #1 album, a sold-out tour and a role in launching Carly Rae Jepsen 's career into the stratosphere. But when asked to name his proudest musical accomplishment of the year, he says it was one particular song: "Boyfriend."
Justin tells ABC News Radio, "Probably the step I took with releasing 'Boyfriend,' 'cause I think that...was just very risky." And no, the risky part wasn't trying to rhyme "swag on you" with "fondue" -- Justin says it was the fact that he rapped on the song. But the risk paid off: "Boyfriend" reached #2 on the Billboard Hot 100, making it his most successful single, chart-wise, in the U.S. And more importantly, "Boyfriend" turned a lot of music fans from haters into Beliebers.
"I think that it benefited me because now people are starting to take me more seriously," he tells ABC News Radio. "Because they saw that I'm not just trying to make music like everyone else."
Believe , the album that produced "Boyfriend," has since racked up two other big singles, "As Long as You Love Me" and "Beauty and a Beat." Justin will cap off his fantastic year by performing his hits on Dick Clark's New Year's Rockin' Eve with Ryan Seacrest on ABC Monday night. He'll be appearing in the West Coast Party segment of the show; his protegee Carly Rae Jepsen performs live in New York's Times Square.
"As a child, I watched it...multiple times and it's definitely an honor to be able to perform on the show," says Justin, who points out that it's actually his second appearance on the legendary telecast. This year will be the first Rockin' Eve since Dick Clark 's passing, and Justin says, "I have a lot of respect for Dick Clark. He was a very, very hard working man. So, just to be able to do this, it's gonna be incredible."
Copyright 2012 ABC News Radio