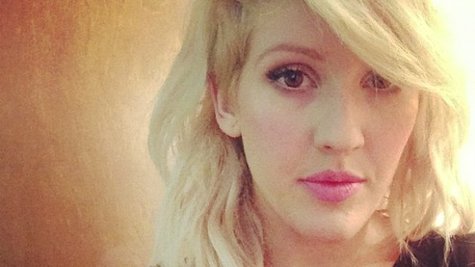 Ellie Goulding is one of the many artists who'll be ringing in 2013 on Dick Clark's New Year's Rockin' Eve with Ryan Seacrest, airing on ABC Monday, December 31. Ellie will be featured in the West Coast party segments of the show, hosted by Fergie . And when it comes to her New Year's resolution for 2013, the British singer says she's ready to really kick things up a notch.
"Next year, I would like to start being more adventurous and face my fears a bit more," the singer tells ABC News Radio. "I'd like to do a skydive. I'd like to...just do things that kind of scare me a little bit...I think the skydive's the main one."
While performing on America's most popular New Year's Eve TV show is surely a fine way to bring in the new year, Ellie says it was a different New Year's Eve celebration that stands out as her most memorable.
"I had a New Year's Eve, recently, in Thailand," she tells ABC News Radio. "And rather than partying, me and my friends just lit these lanterns. It's actually a tradition in Thailand and they went up into the sky and it was one of the most beautiful, magical sights I've ever seen."
"It sort of makes you think and reflect quite a lot," she adds. "So, I really enjoyed that."
So what would be the perfect New Year's celebration for Ellie, whose hit "Lights" recently marked a whole year on the Billboard chart? Would she prefer to be performing, as she is this year, or hanging with her mates, as she did in Thailand?
"I don't know because performing is my favorite thing in the world," she says. "So, if I get to do that and have my friends there, and us all have the most fun, that would be the most ideal situation for me."
Copyright 2012 ABC News Radio