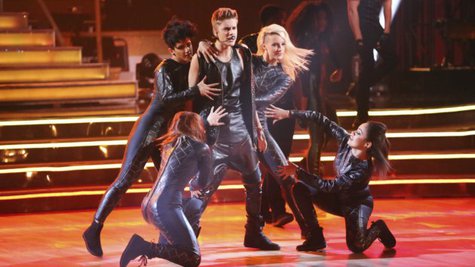 Justin Bieber 's had quite a year, thanks to his hit album Believe , subsequent tour and Svengali-like boosting of Carly Rae Jepsen 's career. So it's no surprise that an online poll has named him the Top Canadian Newsmaker of the 2012.
According to the Ottawa Citizen , The Bieb topped the poll of just over a thousand Canadian adults -- not pre-teen girls -- which was conducted earlier this month. He beat out Canadian prime minister Stephen Harper , garnering 17 percent of the vote to Harper's 15 percent. Of course, Justin's acceptance of an award from Harper while wearing overalls made headlines worldwide this year.
Third place in the poll was a three-way tie between political figures and a major murder trial . Justin was the only musician who made the list: even Carly Rae didn't make the cut.
Copyright 2012 ABC News Radio