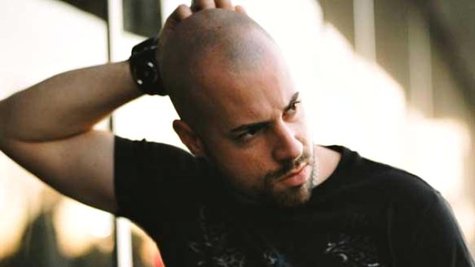 Inspired by OneRepublic 's establishment of a fund to help the families of the Connecticut school shooting victims, Chris Daughtry is now making one of his band's songs available for download to benefit that fund.
The song is "Gone Too Soon," which appears on Daughtry 's latest, Break the Spell . In a video , Chris explains, "It originally was written about someone losing a child before he or she is born, and we've gotten so many amazing comments from people from everywhere about how it's helped them through similar situations. And I just felt very strongly that this song could be used to help benefit the families."
The song is available to purchase at Monkeybars.net/Daughtry. One hundred percent of the proceeds from the sale of the track, and any additional donations that fans care to make, will go to the Connecticut School Shooting Victims Fund established by OneRepublic. That fund has so far raised about $100,000. The goal is to ease any financial burden that the families might be experiencing, as a result of taking time off from work, medical expenses, funeral costs and more.
"I feel so blessed that I can be a part of bringing some sort of relief to the families right now, and I hope that you'll join me," says Chris.
Copyright 2012 ABC News Radio