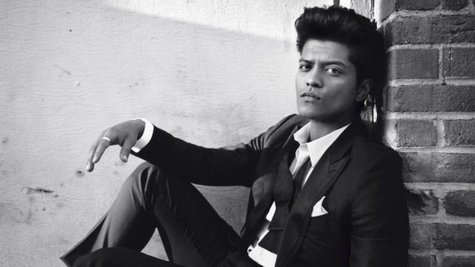 GQ scoured 2012's red carpets, special events and more to find the best-dressed guys of the year, and it turns out that Adam Levine and Bruno Mars were among the standouts. The guys are listed on "The 25 Most Stylish Men of 2012" list, which also includes athletes, actors and more.
Bruno comes in at #4 on GQ 's list , with the magazine calling him "part modern-day Sammy Davis Jr ., part mellow Bob Marley type," and praising him for his sharp suits, which "nod to the past, but never feel retro." They also love his "signature swagger" and pronounce him "one stylish musician." The only guys more stylish than Bruno, according to GQ, are David Beckham , Zac Efron and James Bond himself, Daniel Craig .
As for Adam, he's all the way down at #20 on the list. GQ says of the Maroon 5 singer's style, "2012 was the year Adam Levine quit dressing like a Mad Max extra and started looking like the wealthy rock star turned jack-of-all-trades he actually is."
Other notable names on the list include Matt Lauer , Rob Pattinson , Ewan McGregor , Joseph Gordon-Levitt , Andrew Garfield , Ryan Gosling and Jennifer Aniston 's fiance Justin Theroux .
Copyright 2012 ABC News Radio