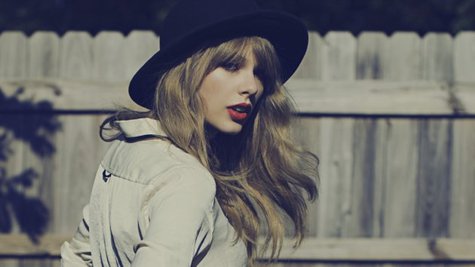 People magazine is out with its annual list of the "25 Most Intriguing People of the Year" and some of music's top stars made the cut, including Taylor Swift , Adele , Britney Spears and One Direction .
Taylor's on the list as the "chart-topper," thanks to her #1 multi-platinum album Red . In a nod to Taylor's penchant for hiding coded messages in the lyric booklets of her albums which spell out who each song is about, People has hidden the following message in its paragraph about Taylor: "CONOR. HARRY. WHOS NEXT."
Adele makes the list as the "Mysterious Mom," thanks to the way she pretty much dropped off the face of the earth after the Grammy Awards in February, yet went on to out-sell every other artist who put out an album this year. The magazine notes that the singer hasn't even revealed the name of her infant son, who was born in October.
Britney Spears is listed as the "fall surprise," because audiences finally got a peek at the real woman behind the Pop Princess facade during her live appearances on The X Factor. "Doing this show has made me come out of my shell," she tells the magazine.
One Direction are the "new heartthrobs" on People's list. "It's pretty crazy to think about," says Harry Styles of the group's crazy year, which saw them score two #1 albums and sell out this and next year's world tours.
And finally, PSY makes the cut as 2012's "Viral Star," due to his record-breaking video for "Gangnam Style." Asked if he's afraid he won't be taken seriously in the future, he tells People , "It's [doesn't] matter. If I'm recognized as a rapper, dancer or a ridiculous guy, I'm open to anything."
People also highlights some other music stars in its roundup of the year's pop-culture events. Justin Timberlake and Jessica Biel 's nuptials is one of the mag's Weddings of 2012, while the birth of Beyonce 's daughter Blue Ivy lands her on the list of Babies of 2012. Nicki Minaj vs. Mariah Carey is on the list of Feuds of the Year, as is Chris Brown vs. Drake and Madonna vs . Elton John .
Copyright 2012 ABC News Radio