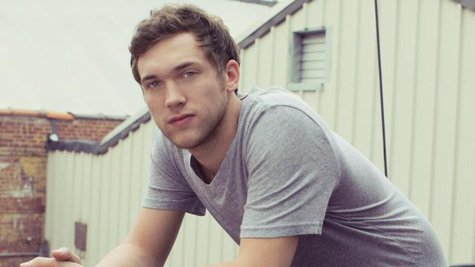 Phillip Phillips didn't write his coronation single, "Home," but it worked out pretty well for him. So maybe the fact that he also didn't write his second single will work out well too.
Phillip tells Yahoo! Music Canada that the follow up to "Home" will be "Gone Gone Gone," and adds, "I thought it was a beautiful song. The more I've played it live, the more I've made it more my own, and people seem to really connect with it and really enjoy it, so I'm excited to see how that song's going to do."
"Gone Gone Gone," a love song, is very similar, musically, to "Home," with the same kind of acoustic guitar-and-drums feel, and sing-along lyrics. It's a bit more energetic, though, and includes a horn part.
So far, "Home" has sold just under three million copies, according to Yahoo! Chart Watch . It's the fourth-best selling song by an American Idol alum, and the best-seller by a male alum. Ironically, the previous record for the best-selling song by a male Idol alum was also held by a song called "Home," except that one was by Chris Daughtry 's band Daughtry .
Copyright 2012 ABC News Radio