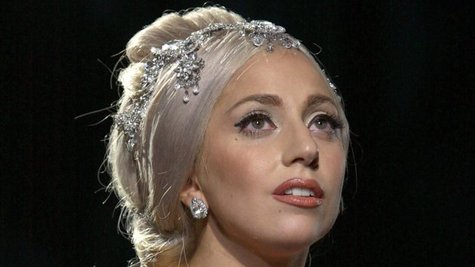 Lady Gaga has helped make Christmas extra-special for Daniel Borowy , a 17-year-old special education student critically injured in August in a shooting at Perry Hall High School in Baltimore, Maryland. A huge fan of the singer, Daniel came to Gaga's attention thanks to the Lady Gaga Please Visit Daniel Facebook and Twitter campaigns started by his classmates and others.
Initially, Daniel's friends hoped Gaga would pay a hospital visit but her schedule wouldn't allow it. However, this week, Daniel's father Milton Borowy posted a message on Facebook that Gaga had sent his son a huge care package of "T shirts, CDs, a personally-autographed message to Danny, a picture and 2 tickets to her upcoming concert. ( I believe they are front row)."
Admitting that it was difficult to announce his son's good news in the wake of the Newtown, Connecticut school shootings, Milton added that he was " waiting for an appropriate time t o share this information and [felt] that maybe we need some good news." More good news: Daniel returned to school in November and is doing fine.

Milton's says he's thankful for everyone's help in getting the word out to Gaga's camp, and says, "It is pretty cool that someone in [Lady Gaga's] position took the time to make a complete stranger happy."
Copyright 2012 ABC News Radio