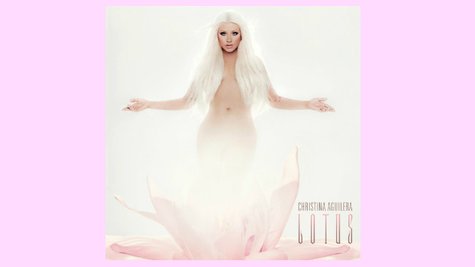 Christina Aguilera 's new album Lotus has so far failed to ignite the charts, but perhaps that's because it's the worst album of 2012. At least, that's what Entertainment Weekly magazine thinks.
In the mag's new year-end Best & Worst issue, Christina's album takes the #1 spot on the list of the five worst discs of the year. Why? According to EW, the disc suffered from a "muddle" of "middling melodies" and "epic oversinging," and threw "unearned paranoia" and "a gallon of flop sweat" into the mix.
When Lotus was released, it debuted at #7 on the Billboard album chart.
Other discs that appear on EW's list of worst albums of the year include Nicki Minaj 's Pink Friday: Roman Reloaded: The Re-Up, the latest from shock rocker Marilyn Manson and an album by controversial country artist Hank Williams Jr.
Among EW's best albums of the year: fun. 's Some Nights , the latest from Fiona Apple and Grammy-nominated singer Frank Ocean 's Channel Orange.
Copyright 2012 ABC News Radio