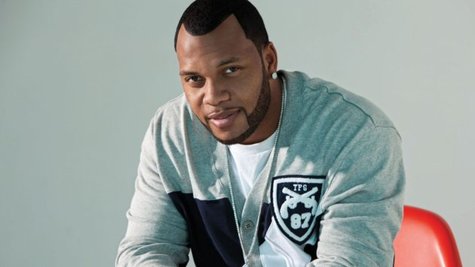 During the year, many rappers like to brag about how much they've got, whether it's cars, money or women. But Flo Rida is one rapper who, come Christmas time, believes in giving back. In fact, he's a regular Santa Flo.
Asked about his Christmas traditions, Flo tells ABC News Radio, "I'm like Santa Claus when it comes to Christmas....I go to my old neighborhood, I pull out a diesel truck full of toys for the kids."
He adds, "When I get a chance to go out to my old neighborhood and give out, you know, the toys and the bikes, and go and buy, like, every bike in the store, you know, that makes me proud."
And Flo doesn't let his family go empty-handed either, even though there are many, many people on his Christmas list. After all, he grew up with seven sisters. "I have a huge family," the rapper tells ABC News Radio. "So even though I'm giving to them year-round, [Christmas], that's one of the times where I really just sit down with them, relax and, you know, let them enjoy themselves."
For Flo, it's simple. "I just been telling people, I love giving," he says. "You know, the more you give, the more you receive."
The rapper says he's working on new music for 2013. In 2012, he scored four big hits: "Good Feeling," "I Cry," "Whistle" and "Wild Ones."
Copyright 2012 ABC News Radio