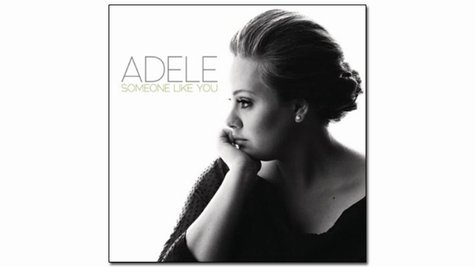 It's a big, dramatic ballad with lots of big notes, so it's not surprising that Adele 's #1 hit "Someone Like You" has been named the #1 karaoke tune in the U.K.
The British paper The Independent reports that "Someone Like You" accounts for 7 percent of all the 3.1 million songs sung by the users of LuckyVoice.com , the website for Britain's biggest chain of karaoke clubs. The second most-popular tune? "Call Me Maybe" by Carly Rae Jepsen , followed by One Direction 's "What Makes You Beautiful."
Of course, there are some old favorites on the list of the top 10 most popular karaoke tunes on the website, including Journey 's "Don't Stop Believin'" and Bon Jovi 's "Livin' on a Prayer."
Here's the list of the top 10 most popular karaoke songs in the U.K., according to LuckyVoice.com:
1. "Someone Like You" - Adele (7.4%)
2. "Call Me Maybe" - Carly Rae Jepsen (5.4%)
3. "What Makes You Beautiful" - One Direction (4.2%)
4. "Rolling in the Deep" - Adele (4.1%)
5. "Bohemian Rhapsody" - Queen (3.7%)
6. "Make You Feel My Love" - Adele (3.6%)
7. "Livin' on a Prayer" - Bon Jovi (2.7%)
8. "Sexy and I Know It" - LMFAO (2.4%)
9. "Don't Stop Believin'" - Journey (1.7%)
10. "Somebody That I Used to Know" - Gotye feat. Kimbra (1.6%)
Copyright 2012 ABC News Radio