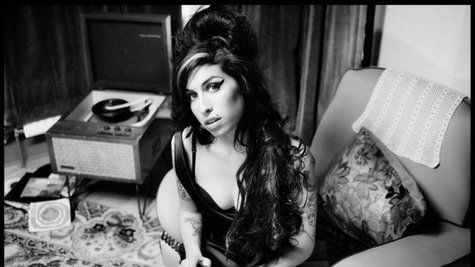 Want to have a long career in the music industry? Forget about the solo spotlight and join a band. Researchers in Liverpool and Manchester, England have found that solo music stars are more likely to die young than those in bands.
The study, published in the journal BMJ Open , looked at the careers of 1,400 European and North American pop stars who were famous between 1956 and 2006. The odds of a European solo artist dying young was one in 10, and the odds were one in five for North Americans.
The cut-off date of the study was February of 2012, and at that point, it was found that 137 musicians had died prematurely, from solo stars like Elvis Presley , Whitney Houston and Michael Jackson , to people in groups like Nirvana 's Kurt Cobain and The Sex Pistols ' Sid Vicious . Among that total, solo stars were twice as likely to die prematurely than those in bands. The average death age for European stars was 39; for North Americans, 45.
The authors of the study speculate that North American stars are more likely to die than Europeans because they don't have as easy access to health care, there are more drugs around and health-sapping tours are longer and more grueling in North America.
So why do solo stars go to Rock and Roll Heaven more often than group members? It seems to be about the emotional support that the band environment offers.
Honey Langcaster-James , a psychologist who specializes in celebrity behavior, tells the BBC that because solo artists "go it alone," they can find themselves surrounded by "paid employees" who are only interested in them "from a financial point of view and not in their personal needs." As a result, they're isolated and don't know who to trust, and this can lead to bad decisions, such as drug addiction.
If you're in a band, though, you've got friends around you. Langcaster-James notes that band mates can rely on each other for support, and trust each other. As a result, the other members can stop band mates from "spiraling into self-destruction" because "they are all in it together."
So let's all start worrying about Katy Perry , Justin Bieber and Taylor Swift ; the guys in One Direction and Maroon 5 will probably be OK.
Copyright 2012 ABC News Radio