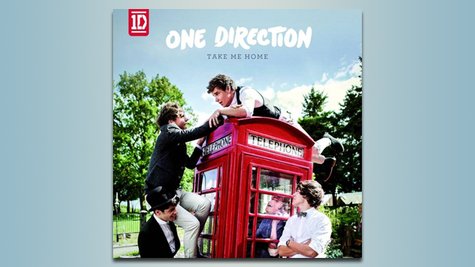 Most artists would kill to have a single #1, million-selling album: One Direction has now racked up two in 12 months.
The group's sophomore disc, Take Me Home, has just gone platinum, marking sales of a million copies. According to Billboard , they're the first act since 2005 to have two brand-new albums -- not best-ofs or complilations -- go platinum plus in one calendar year.
The last act to accomplish this was country music superstar Kenny Chesney , who released two albums in 2005: one in January and one in November. Both sold more than a million copies.
Take Me Home has now sold 1.04 million copies, according to Nielsen Soundscan. One Direction's debut, Up All Night, came out in March; it's sold 1.51 million copies. Both albums are among the top 10 best-selling discs of 2012: Take Me Home i s #8, while Up All Night is #3.
The only albums that have out-sold Up All Night this year? Adele 's 21 and Taylor Swift 's Red.
Copyright 2012 ABC News Radio