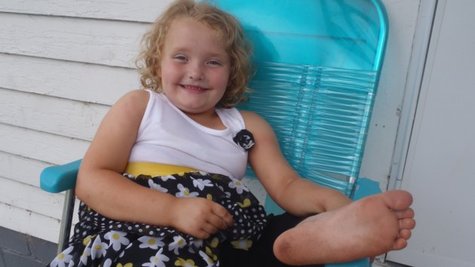 Justin Bieber may be working it out with girlfriend Selena Gomez , but that's not stopping Honey Boo Boo , aka Alana Thompson , from hoping for a chance with him. In a video posted on People.com , the pint-sized reality star tells the magazine that The Bieb is her celebrity crush.
Honey Boo Boo is evidently quite the pop music fan in general. When asked who she would like to be if she could be anyone, the seven-year-old responds, "I would want to be Pink and Nicki Minaj ."
Also featured in the video is Honey's mom June Shannon and estranged pet pig Glitzy . Sadly, Honey is not seen responding to Adam Levine 's recent contention that her show Here Comes Honey Boo Boo represents "the decay of Western civilization" and is "The Worst. Thing. That's. Ever. Happened."
Copyright 2012 ABC News Radio