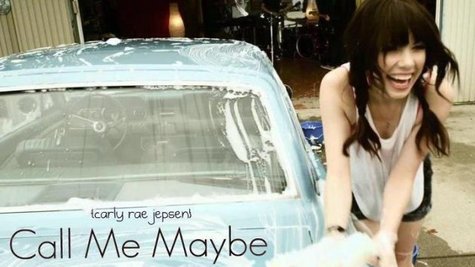 There no doubt that Carly Rae Jepsen 's "Call Me Maybe" was one of the year's most irresistable, inescapable pop tunes. It also turns out that the video was hard to resist in 2012. "Call Me Maybe" topped Vevo's list of most viewed videos in this year, the streaming service announced .
But wait....what about PSY's viral video sensation "Gangnam Style"? Yes, "Gangnam Style" has racked up more than 940 million views on YouTube, compared to a little more than 350 million for "Call Me Maybe." But the Los Angeles Times reports that Vevo wasn't able to secure the rights to the Korean rap sensation until late in the year, so PSY doesn't show up on the list of Vevo's most viewed videos.
One Direction 's video for "What Makes You Beautiful" follows Carly Rae at #2 on the Vevo list, and Pitbull makes appearances in the next two slots His "International Love" clip, featuring Chris Brown, comes in at #3 and a tune he guests on, Jennifer Lopez 's "Dance Again," is #4. Justin Bieber , who kicked off "Call Me Maybe"-mania with his lip dub video version of Carly Rae's hit, rounds out Vevo's top five with his own "Boyfriend."
Here's the rest of Vevo's ten most watched videos of the year:

6. Lil Wayne ft. Bruno Mars – "Mirror"
7. One Direction – "One Thing"
8. LMFAO – "Party Rock Anthem"
9. Jennifer Lopez ft. Pitbull – "On the Floor"
10. Pitbull ft. Marc Anthony – "Rain Over Me"
Copyright 2012 ABC News Radio