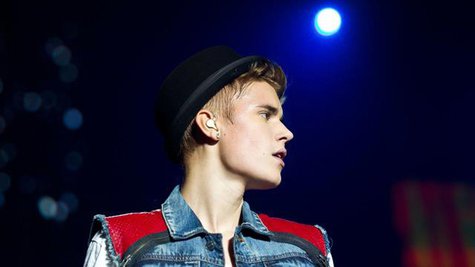 Justin Bieber was the target of a foiled murder plot hatched by a prisoner in New Mexico, according to Albuquerque's KRQE-TV .
The TV station is reporting that convicted killer Dana Martin recruited another inmate, Mark Staake , to carry out a series of murders following Staake's release. Staake then allegedly enlisted the help of his nephew, Tanner Ruane .
As part of the plot, Staake and Ruane reportedly planned to murder and castrate Justin and his bodyguard around the time the pop star held a concert at New York City's Madison Square Garden last month. The other targets were located in Vermont.
Staake was arrested in Vermont on outstanding warrants before he could follow through on any of his alleged plans. Ruane was later arrested by New York police, in possession of murder tools and pruning shears.
For reasons unknown, Martin sold out Staake and Ruane and foiled his own plot, according to KRQE. Martin reportedly is obsessed with Justin and has a tattoo of the singer on his leg.
Justin's management tells ABC News in a statement, "We take every precaution to protect and insure the safety of Justin and his fans."
Copyright 2012 ABC News Radio