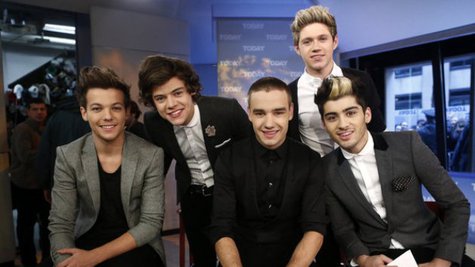 Google has unveiled its annual Zeitgeist list , revealing the most searched-for people, places and things of 2012. Whitney Houston 's name tops Google's list of overall search trends -- not just in the U.S., but across the world. Web users across the planet searched her name more over the past year than South Korean rapper PSY 's "Gangnam Style," which came in at #2 in the world and Hurricane Sandy, at #3.
Google also names Whitney the most-searched individual on its people list, one spot above the NBA's Jeremy Lin . One Direction and late disco diva Donna Summer also make the top 10 most-searched-for people list. As for the most-searched-for performing artists, Whitney is #1 again. One Direction , Donna Summer , Carly Rae Jepsen and LMFAO all make the top 10 on that list.
In the list of most popular song searches of the year in the U.S. Justin Bieber 's "Boyfriend" is on top, followed by "Gangnam Style," "Call Me Maybe" and "Somebody That I Used to Know." The list of the most-searched-for lyrics is headed by "Gangnam Style," followed by Kanye West 's "Mercy," Maroon 5 's "Payphone" and and fun. 's "Some Nights."
As for the biggest image trends worldwide, One Direction comes in at #1, followed by Selena Gomez . Also on Google's list of the most-searched-for pictures on the planet: Rihanna , Justin Bieber , Harry Styles , Nicki Minaj and Katy Perry .
Copyright 2012 ABC News Radio