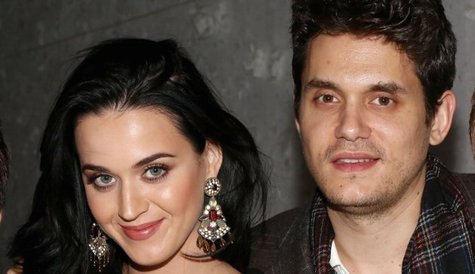 Still more signs that things are serious between Katy Perry and John Mayer : the celebrity couple were spotted out on the town in New York City...with John's dad.
Britain's Daily Mirror reports that Katy, John and John's father Richard enjoyed dinner together at the famed New York City theater district restaurant Sardi's before taking in a musical production of A Christmas Story on Broadway. After the show, the couple posed with the composers, some of the show's young cast members and even Santa Claus . OK, it was a guy dressed up as Santa Claus, but still.
Katy and John have been a couple since July; they appeared to break up after just two weeks, but then got back together. This outing marks one of the few times they've happily posed for cameras together as a couple.
Copyright 2012 ABC News Radio