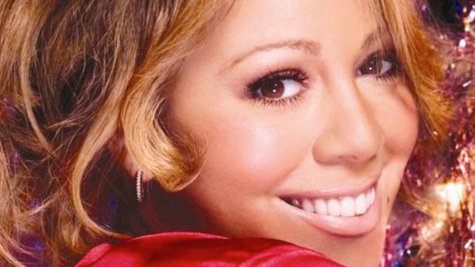 Mariah Carey 's "All I Want for Christmas Is You" is so popular that you'd be forgiven for thinking that when it was first released back in 1994, it hit #1. But it turns out the perennial holiday favorite has never even made it into the top 40...until now.
Billboard reports that thanks to some new rules on the Hot 100 chart, "All I Want for Christmas Is You" has now entered at #29, which is the highest it's ever gotten. How is that possible? Well, when it first came out 18 years ago, it wasn't available as a commercial single. Under the rules at the time, that made it ineligible to appear on the chart. Back in 2000, it blipped in at #83, but that was it.
However, due to the new chart rules that only took effect this year, any song, no matter how old it is, can appear on the Hot 100, as long as it gets enough sales and airplay to rank in the top 50. Because it sold 69,000 copies this past week, and has been receiving tons of airplay, "All I Want for Christmas Is You" has finally been allowed to take its rightful place on the upper reaches of the chart.
The song now becomes Mariah's 34th top 40 hit. The only female artists who've had more are Madonna , Aretha Franklin and Taylor Swift .
According to Nielsen Soundscan , Mariah's song is also the year's most-streamed holiday song, having been played online 662,000 times so far.
Copyright 2012 ABC News Radio