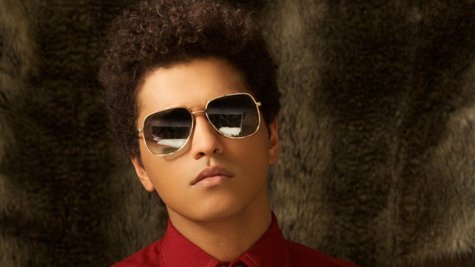 Bruno Mars' "Locked Out of Heaven" has hit #1 on the Billboard Hot 100. In the process, it's made some history.
The track is Bruno's fourth #1 hit since 2010, the first three being "Just the Way You Are," "Grenade" and "Nothin' on You," the song that first introduced him to the world as an artist. According to Billboard , Bruno has now set a record among male solo artists for the fastest accumulation of four chart-toppers in the past 48 years.
It took Bruno just two years, 10 months and one week to score his four #1 hits. The only person who did it more quickly is former teen idol Bobby Vinton , who did it in two years and six months, all the way back in 1964.
"Locked Out of Heaven" is the first official single from Bruno's new album, Unorthodox Jukebox , which is out this week. It's expected to debut high on next week's album chart. Look for Bruno on to perform on The X Factor Thursday night, and on The Ellen DeGeneres Show on the 18th.
Copyright 2012 ABC News Radio