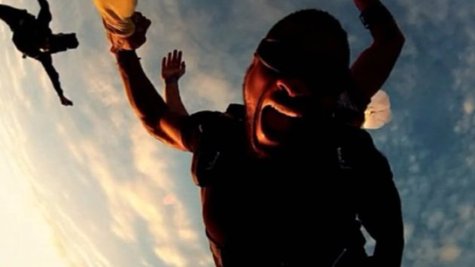 Usher announced on Saturday that he was going skydiving, but who knew that he'd actually do it? The singer, who's been zipping around Dubai on a motorcycle, took to the skies on Monday.
He shared photos from his recent helicopter ride high above the city, showing off his "Fearless" forearm tattoo on the ride up. Then, living up to his ink, Usher leaped into the open air. Somebody snapped photos of him floating down toward Earth with his instructor strapped to his back. "Oooooohhhhh s**tttt!!!!" Usher captioned a set of his daredevil pics on Instagram.
The singer obviously lived to tell his tale, posting a photo from the ground. "SAFE" he wrote below the picture .
Usher's been living like an action hero lately. He posed next to a pair of red Ducati motorcycles over the weekend, captioning the photo , " How I get around in Dubai. At it again. "
Copyright 2012 ABC News Radio