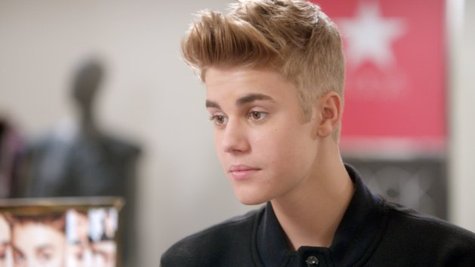 Justin Bieber may be lacking in Grammy nominations this year, but he ruled the Twitterverse in 2012 earning the distinction of being the most tweeted about celeb of the year, reports USA Today .
But the members of One Direction are hot on Justin's heels, earning the distinction of the celebs with the greatest percentage increase in Twitter followers in 2012.
After Justin the top most tweeted-about celebs were One Direction's Zayn Malik , Demi Lovato , and 1D band mates Harry Styles and Louis Tomlinson , the paper reports. 1D's Niall Horan had the greatest percentage increase in Twitter followers with a 712 improvement, according to USA Today .
The most retweeted entertainment related message of the year, with 223,771 retweets, was Justin's memorial tweet about Avalanna Routh , the six-year-old fan who called herself "Mrs. Bieber" before she succumbed to a rare form of brain cancer in September.
Coming in at #5 of the retweet list was 1D's Niall's message to bandmates, "Guys its been 2 years today since we were formed, its been incredible so far, its all down to you guys! Love you all soo much ! Thank you." The message generated 103,772 retweets.
Copyright 2012 ABC News Radio