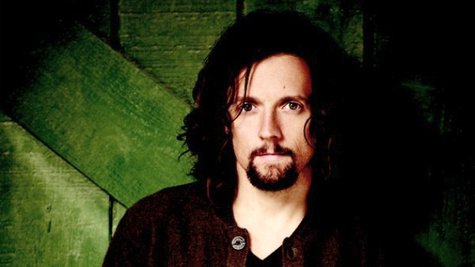 Jason Mraz took four years between the release of his album We Sing. We Dance. We Steal Things and his current album, Love Is a Four Letter Word . But he says fans won't have to wait that long next time to hear new music from him.
Speaking to Billboard , Jason, who closed out his U.S. tour dates for the year Monday night at New York City's Madison Square Garden, said he'd be back on the road in the spring. "We're gonna go to Australia and back to Asia," he told Billboard , adding, "I'll be in the studio and hopefully, hopefully, if all goes well, I'll have a new record out in 2013. It'd be [out at] the end of 2013."
That's a pretty fast turnaround for Jason, since Love Is a Four Letter Word just came out this past year; it produced the hit single "I Won't Give Up."
As previously reported, Jason will travel to Myanmar this weekend to perform a free outdoor concert December 16. The show is designed to raise awareness of human trafficking. He tells Billboard , "It's a problem that still exists in the world, which kind of blew my mind, and then once you know something like that you can't really get it out of your mind...we want to be there on the front lines to educate, empower and engage the youth."
Copyright 2012 ABC News Radio