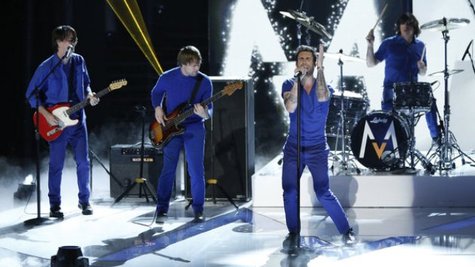 Maroon 5 will be premiering the video for their new single, "Daylight," tonight on E! News at the end of the show's evening broadcast. The unusual, nine-minute video was put together using footage submitted by fans illustrating their own personal struggles with growing up and showing what is important in their lives.
Before the premiere, E! will air a look at the making of the "Daylight" video, including new interviews with singer Adam Levine and guitarist James Valentine discussing the emotional footage they were sent by thousands of fans.
The idea behind the video, Adam explains, is to highlight the fact that "as different as we all are, there are common themes that bring us together" and to "inspire and show everyone what is important today."
E! News airs at 7 p.m. ET/PT. At 8 p.m., immediately following the broadcast, the "Daylight" video will be available for viewing at E! Online .
Copyright 2012 ABC News Radio