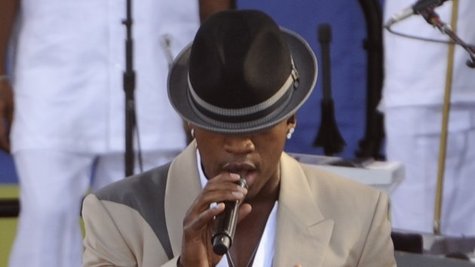 Ne-Yo's been a star since 2006, so it's hard to believe that he's never performed on Saturday Night Live . All that changes this weekend, though, when he makes debut on the show, in support of his album, R.E.D .
The singer says, "I'm really excited about [doing the show]. Jamie Foxx is going to be hosting, so it should be pretty darn funny!"
It's not known whether Ne-Yo will appear in sketches in addition to singing, but he could; after all, he's been in several movies, including Battle: Los Angeles and Red Tails .
Even if he doesn't do any acting on SNL , Ne-Yo's got plenty on his plate: he's an executive at Motown, where he's writing songs for the label's entire roster; he's preparing a tour for 2013; and he's writing music for Beyonce's new project. "I'm keeping busy, man, keeping busy," he laughs. "Finding more and more reasons to not sleep!"
Copyright 2012 ABC News Radio