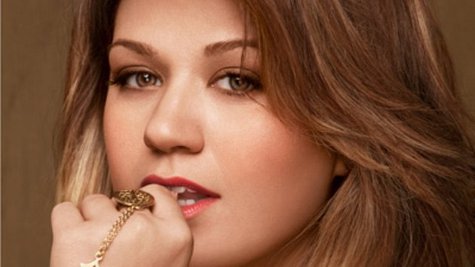 Normally, you'd be upset if your friends woke you up out of a sound sleep at the crack of dawn, and then filmed you in all your bed-head glory. But Kelly Clarkson was thrilled when it happened to her the other day. Why? Because they were giving her the news that she'd been nominated for a bunch of Grammys.
Kelly posted a video online with the caption , "My friends surprised me this morning with awesome news! I have the best friends. 10 years later and still so excited!" In the video , one of Kelly's friends is seen knocking on her hotel room door in London carrying a tray of Champagne, mimosas and several empty champagne flutes. "It's 4:50 in the morning," the friend whispers. "Maybe she's still asleep."
When a pajama-clad Kelly opens the door, her friend says, "Congratulations you won, er, you were nominated for four Grammys!" and then repeats, singing, "Four Grammys!" "What? Are you for real?" asks Kelly. "Yeah, it's true, so we have Champagne and mimosas." "Oh, you're so awesome!" says Kelly. "Say good morning!" prompts the friend. "Good morning," says a sleepy-but-happy Kelly.
Actually, technically, Kelly was only nominated for three Grammys: Record of the Year, Best Pop Solo Performance and Best Pop Vocal Album. The other nod, for Song of the Year, will go to the guys who wrote her hit "Stronger," not her.
Copyright 2012 ABC News Radio