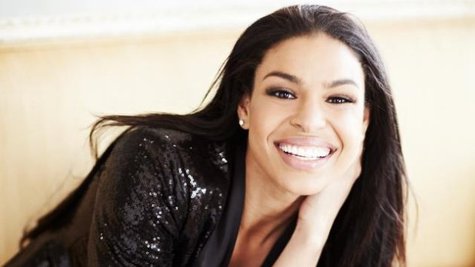 In addition to her musical and acting talents, Jordin Sparks is also becoming a perfume mogul. She's just launched her third fragrance, Ambition, and she says that she had an unusual goal when it came to creating it.
Speaking to People magazine, Jordin says, "My nana is allergic to everything! So for me, one of my big things was that I wanted my nana to smell it and not have an allergic reaction." She ended up with a combination of white tea, orange, lemon zest, mint, raspberry, vanilla and musk, and apparently, the end result is NOT something to sneeze at. "So far, so good!," said Jordin, regarding her grandma's delicate nose.
In addition to her grandmother's influence on Ambition, Jordin says her mom also inspired her perfume-making. "My mom used to have this pretty display with tons of perfume bottles and I'd always look at them," she explains. "So I knew from a young age that I wanted to make my own fragrance one day."
While Jordin says she goes pretty light on the perfume, her boyfriend, Jason Derulo, is the opposite, unfortunately. "Jason sprays like 30 sprays of his cologne. And I'm always like, 'Babe you really do not need cloud of cologne!,'" she laughs, adding, "He smells good though, so I shouldn't complain."
Ambition is available exclusively at Bon-Ton department stores. Her previous fragrances, Because of You and Fascinate, were sold through Dots.
Copyright 2012 ABC News Radio