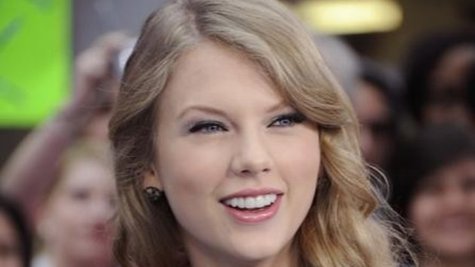 Eminem 's 16-year-old daughter has no beef with Taylor Swift -- at least not that we know of.
A Twitter account that had been linked to Hailie went off on Taylor the other day, all because the singer is rumored to be dating Harry Styles of One Direction .
One of the tweets from the account, @hailiejade_x, read, "Dear @taylorswift13, please stop whoring around with every guy you see. We all know you're only doing it so you can make another album." Another tweet vowed, "I, am never, ever, everrrrr, listening to your music againnnn @taylorswift13. LIKE EVER."
A rep for Eminem now tells E! News that the account in question does not belong to Hailie. Em's manager, Paul Rosenberg , has also denied any association between Hailie and the account, tweeting , "...And this isn't real either: https://twitter.com/hailiejade_x never will be. Sorry."
The account has since been deleted, but according to the New York Daily News , one of the final tweets on the feed read, "Wow, I didn't mean for people to react to my tweet in the way that they have it was just a bit of fun! Sorry @taylorswift13 for my immaturity."
Copyright 2012 ABC News Radio