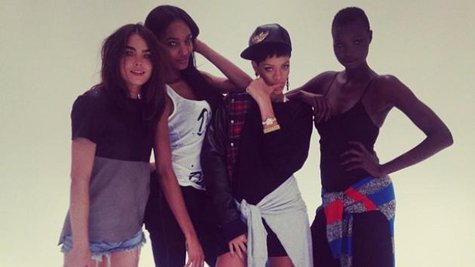 Rihanna is the latest pop star to launch a fashion line and. While it won't be out until February, Vogue UK reports that Rihanna gave the public a preview by stepping out wearing one of her designs.
According to Vogue UK , Rih was photographed in L.A. on Monday wearing a slouchy navy hooded jumpsuit with silver buttons. It's just a taste of her River Island capsule collection, which she has designed in collaboration with her costume designer, Adam Selman , and the U.K.'s popular River Island fashion brand. According to Vogue UK, the collection is designed to not only reflect the singer's personal style, but also include items she feels are "missing from her own wardrobe."
Selman told Vogue UK last month that Rihanna has been very "hands on" with the project. It's not known if the line is going to be available in North America.
Copyright 2012 ABC News Radio